The providers at Accent Aesthetics work closely with the physicians at Accent Dermatology and Laser Institute to help you achieve the healthiest, most beautiful skin possible. Our providers are skilled at performing aesthetic procedures using state-of-the-art materials and techniques. We offer you a variety of treatment options for your best possible skin health!
Providers
Ramie Pillette, LMA, Executive Director
Ramie became a licensed Colorado aesthetician in 2004. In her over 16 years in the industry she has worked closely with the Dermatologists at Accent Dermatology and Laser Institute and continues her education with various advanced courses and seminars so that she can offer the most effective, cutting edge treatments to her clients.
While the majority of her experience has been on the medical side of aesthetics, she has experience on the spa side as well. She is skillful at combining the relaxation of the spa with the effectiveness of a medical treatment. Ramie enjoys working with her clients to educate them on how to best care for their skin as well as find a treatment plan that best fits their needs.
Ramie joined Accent Dermatology and Laser Institute in 2011 and was able to grow the aesthetic services and expand the business in 2017 by opening our aesthetics office,  Accent Aesthetics. Ramie and the team at Accent Aesthetics looks forward to spending time with our clients, helping them get their best, healthiest skin possible.
---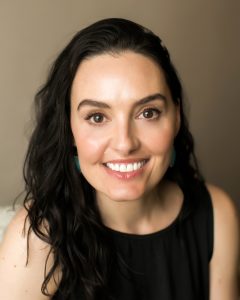 Katherine Bredice, LMA
Katherine has been a licensed Colorado aesthetician since 2000, helping people look and feel better. She is certified in Ultherapy, Microneedling, Microdermabrasion, Dermaplaning, Chemical Peels, Laser Hair Reduction, IPL Skin Rejuvenation and Laser Genesis, Nd:YAG Vein Therapy and Pearl YSGG Laser. She has been offering these services in a Dermatologists office for the last 10 years also specializing in acne treatments. Katherine enjoys educating clients about their skin, recommending personalized products, treatments and building professional friendships.
---

Cyndi Garcia, PA-C
Cyndi is a board-certified physician assistant who specializes in aesthetic medicine.  She graduated from the Physician Assistant Program at Midwestern University and practiced in women's health for several years, prior to pursuing her ultimate dream of working in aesthetics.
A perfectionist by nature, she is known for her gentle and subtle approach, preferring to enhance her patients' best assets while also restoring what is lost over time due to the natural aging process.  She has received extensive training in soft tissue fillers, neurotoxins, non-surgical fat reduction with Kybella and Coolsculpt, various lasers, Ultherapy, and chemical peels. She also takes pride in staying up to date with the newest techniques and products in the industry.
Cyndi brings a wealth of experience and a strong skill set to Accent Aesthetics.  She believes confidence breeds beauty and strives to empower her patients by making them look and feel their very best. Patients appreciate her warm demeanor, keen eye, and gentle touch.  She combines meticulous technique and delicate artistry to provide each patient with personalized, natural results that reflect their own inner beauty. 
---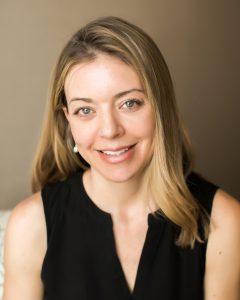 Kerri Zukosky, PA-C
Kerri is a board certified physician assistant with over 10 years experience in general and cosmetic Colorado dermatology. She graduated magna cum laude from the University of Colorado with a bachelor degree in biology and psychology in 2001. She obtained her graduate degree in physician assistant studies from the University of Colorado Health Sciences in 2005.
Her postgraduate training includes extensive training in Botox, Juvederm, Voluma, Dysport, Xeomin Restylane, Perlane, Radiesse, Belotero, sclerotherapy, chemical peels and a variety of lasers.
Kerri offers a kind, compassionate and honest approach to her consultations combined with advanced technical skills, expertise in anatomy and an artistic eye for detail.  Kerri's extensive experience in Colorado dermatology make her a unique talent in this field, but it is her desire to make a positive impact on her patients' lives that make her a natural for providing some of Denver's best Botox and filler injections.
---
Kathleen Y Sawada, MD, FAAD
To all who want the facts about my education, credentials, and background – please refer to my biography on the website of Accent Colorado Dermatology and Laser Institute.  To those who want to know how I look at Beauty then please read on….
I want to know about the person behind the face – who are you?  What made you who you are?  How do you see yourself and what do you want me to do for you?  Why do you want me to "do for you"?  These are important questions I would like to know about you before we embark on your Aesthetic Journey.  I want to find out about the "Uniqueness of You" and then with your input – help you to bring this out or enhance it or just refresh it!  In this world – everyone is unique and beautiful (we just tend to forget this about ourselves or don't give ourselves permission to believe this about ourselves).  I want to help you feel good about the outer you as a reflection of your inner self.  I will use all the tools that I have learned and studied to help you.  I will refer you to my best colleagues if you require services I do not perform.  I will partner with you to map out your journey to improve your appearance and I will encourage you on your journey to improve your inner beautiful self.  We will work together to help make your appearance reflect your INSIDE self
---
Stephen T Huang, MD, FAAD
Dr. Stephen Huang completed his medical education at the Northwestern Feinberg School of Medicine.  He specialized in and trained in dermatology at the University of Colorado and is happy to live and work in Denver.
Dr. Huang has an aesthetic eye and is a meticulous artist when working with the skin.  He enjoys working with his hands and has a delicate but deliberate touch.  Reaching the right amount of treatment and creating a balanced appearance is a high priority for Dr. Huang.  As a dermatologist, Dr. Huang takes into account the behavior of the skin, effect of product and treatment on the appearance of facial and skin structure, and the overall treatment regimen including products to maintain and prolong his skin care treatments.  He enjoys in his spare time painting with acrylic paints.  You can find his paintings in many places in both Accent Dermatology and Accent Aesthetics.  Rest assured that when you are under Dr. Huang's care, your overall skin health is an absolute priority, and he will try to reach your goals with safety, aesthetics, and efficiency in mind.
---
Ramie does an excellent job getting to know her clients, their needs and their skin in order to obtain maximum results. She is down to earth, friendly and very professional. She is exceptionally detail oriented as she too wants your skin to glow and for you to experience your best self.
- Brenda D
Ramie is exceptional on numerous levels: her expertise, her knowledge of products and skin care, her demeanor, her professionalism and her perfect/pleasant room. She has never steered me wrong on a procedure or a product. I get constantly complimented on my skin by friends and strangers. Thank you!
- Sharon G
My skin has never looked better in my life! Thank you Katherine!
- MollyF, 44 yrs old
Rejuvapen is amazing- my skin looks so much better! After pregnancy it was awful- now I don't need to wear make-up out in public all the time.
- Sarah S
I am so happy with how great my skin is looking thanks to Ramie! I am confident enough to walk out of the house without makeup which I never have done before. Thank you Ramie!
- Erin E