It's getting cooler, and DRYER!
If you've lived here forever or even for just a little while, you know the change of seasons here in Colorado can be extreme. It's 96 degrees and sunny one day, 45 degrees and raining the next. Welcome to Fall in Colorado! It comes in quick!
These changes often wreak havoc on your skin. But luckily there are a few simple changes you can make to your skincare routine that will ease your skin in without any issues!
1st: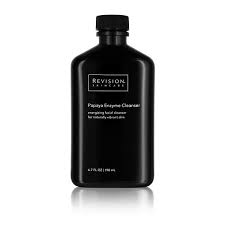 Switch up your cleanser. This is an easy and inexpensive way to help your skin adjust to the seasons. If your using a foaming cleanser with anti-acne properties such as Salicylic Acid or Benzoyle Peroxide, start using a more gentle, foaming, fruit enzyme cleanser such as Revision Papaya Enzyme Cleanser. This cleanser uses Papain, a fruit enzyme derived from papaya, to gently polish away dead surface cells and keep pores clear without stripping the skin's natural moisture. It also delivers vitamins and minerals to the skin helping brighten it up after the harsh, sunny summer. (And it smells divine!)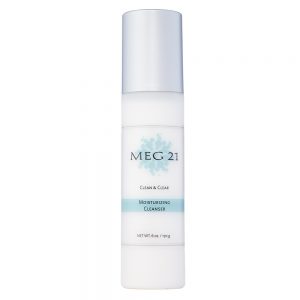 If your already using a gentle, foaming cleanser and you know your skin is going to dry up and shrivel like the leaves on the trees as soon as the forced heat goes on in your house, ( like me!), switch to a creamy, moisturizing cleanser such as Meg 21's Moisturizing Cleanser. It contains ingredients such as glycerin, that help attract and retain moisture, maintaining the skin's essential barrier function.
2nd: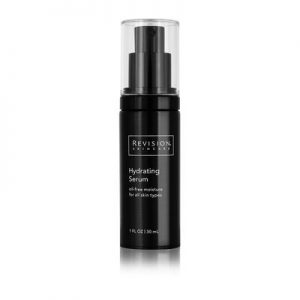 Add a hydrating serum to your regimen.  A good quality hyaluronic acid product can boost your skin's moisture level without leaving a greasy, heavy, oily feel on your skin. This is a simple addition to your existing regime that can make a BIG impact! Revision Hydrating Serum provides short and long term moisture, alleviates tightness and reduces the appearance of fine lines and wrinkles. Vitamin E and Pomegranate Extract also provide strong antioxidant protection. This will also increase the efficacy of your                                                                                                  existing moisturizer.
3rd: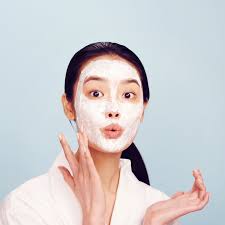 Show your skin some love.  If your already exfoliating with Microdermabrasion or Dermaplane treatments simply add on a hydrating mask or brightening mask.  Both hydrate and soften while supporting the overall health of the skin. They contain all kinds of extracts that keep your skin hydrated and soft long after they're removed, perfect for struggling skin!
We here at Accent Aesthetics LOVE to talk about all things skincare! Call anytime to book a consultation: 720-420-4090