What to Know Before My Chemical Peel Treatment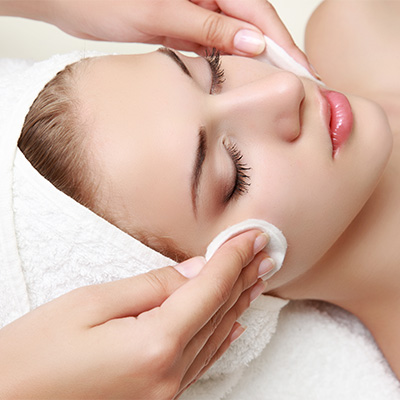 Chemical peels are proven to help reduce the visible signs of aging as well as acne, hyperpigmentation, rosacea, dehydration. Benefits after only one treatment include:
Reduced appearance of fine lines, wrinkles

Reduced appearance of age spots and pigmentation

Improved texture, including softer skin, through superficial skin exfoliation

Increased skin hydration

More radiant, youthful-looking skin
Depending on which chemical peel you have done, you may expect to have peeling for 5-7 days. You may experience increased skin redness that will dissipate over time, usually within 7-10 days. Please speak with your aesthetician before your treatment to decide which peel would be best for you.
Avoid direct sun exposure and avoid exercise for a minimum of 24 hours.
Discontinue use of topical medications such as: Tretinoin, Retin-A, Differin (adapalene), Tazorac tazarotene), Avage, Epiduo, HQRA or Ziana. Please stop these medications 7-10 days prior to your peel.  Please call the office if you are in doubt or have any questions.

Please tell the aesthetician if you have: allergies, tendency to cold sores/fever blisters or recent facial surgery and/or facial treatments.
During treatment there may be some degree of discomfort such as stinging, pin-prickling sensation, heat or tightness.
In order to achieve maximum results, several treatments may be necessary. This is a cosmetic treatment and no medical claims are expressed or implied.
Please refrain from tanning in tanning beds or outdoors while you are undergoing treatment and during the 14 days prior to and following the end of treatment. This practice should be discontinued due to the increased risk of skin cancer and signs of aging which defeats the benefits you are trying to achieve.
Your aesthetician will advise you if you need to be prepared for this peel.  This is especially true if you have a darker skin tone.  Please discuss this with her or with your physician before you schedule your peel as it will be important to avoid over lightening or darkening the skin.
Your questions are welcomed before scheduling your appointment. We want you to have the best skin possible and a good experience with this peel. At Accent Aesthetics, we are dedicated to achieving results that will make your skin beautiful. If you are ready or if you have any questions or would like to book an appointment/consultation please Call Us or Book Online Today.
Contact Us
To schedule an appointment, request more information, or other matters, please call our office.
Our Address
Conveniently located near I-70 in Golden, Colorado.
400 Indiana Street #380
Golden, CO 80401