Skin Care Essentials For "Sun-Proofing" Your Skin


The sun can do incredible things for our bodies and has some damaging effects as well, so it is important to take the right skin care measures.  It helps stimulate our body's production of Vitamin D, which helps absorb calcium for bone strength. It helps regulate our sleep cycles and promotes a great, healthy energy. But if we don't protect our skin from the sun we risk getting wrinkles, age spots and most importantly, skin cancer.
SO WHAT EXACTLY DOES THE SUN DO TO OUR SKIN?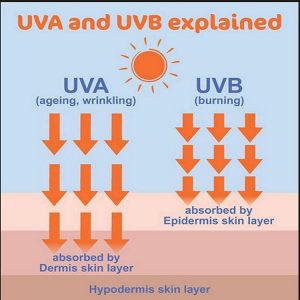 UV rays break down our skins' collagen and elastin, eventually creating sagging, wrinkled skin.
Sun exposure causes free radical damage, attacking our skins antioxidants and eventually can lead to skin cancer.
Sun in small amounts over time, and definitely in excess, damage our Melanocytes. These are specialized skin cells that produce the protective skin-darkening pigment Melanin. This damage leads to uneven skin tone such as brown spots, freckles, white spots and different types of discoloration.
What Can You Do To Protect Yourself?
Daily application of SPF will benefit you long term more than any wrinkle cream regimen, so apply and REAPPLY for long-term beneficial results. Most sunscreens break down and lose their efficacy after 2 hours.
Here is a general overview of what you may need in your daily routine for sun-proofing your skin.
DAILY ROUTINE
Vitamin C
Vitamin C applied topically to the skin provides antioxidant protection which helps prevent free radical damage. Free radicals destroy skin cells and can eventually lead to DNA damage.
Vitamin C also helps brighten the skin and decrease redness, lightening skin discoloration and soothing inflammation with consistent use.
Vitamin C is vital for the synthesis of collagen. We are unable to produce and store Vitamin C, so if you don't have enough, your collagen production shuts down, leading to sallow, sagging skin, fine lines and wrinkles, etc.
An  SPF You LOVE To Wear.
It is important to always have a layer of good SPF on your face, one that you cannot wait to put on so it's easy to incorporate into your routine.  No matter what season we are experiencing in our sunny Colorado, protection is essential. Here are a couple of our favorites: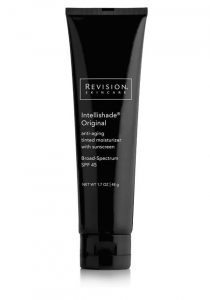 Sheer, mineral tint for radiant skin. Breakthrough peptides reduce the appearance of fine lines and wrinkles. Lightweight; superior hydration. Comes in both Original, Matte and TruPhysical.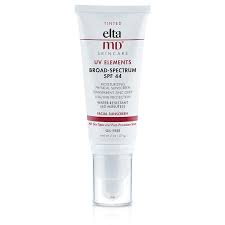 This is a 100% physical sunscreen in a tinted, moisturizing base. Zinc oxide and titanium dioxide combined with ultra-hydrating hyaluronic acid protect and hydrate even the most sensitive skins, including post-procedure skin.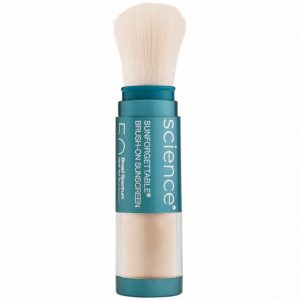 This all-powerful, all-mineral skin shield provides total skincare protection in one convenient, on-the-go application. Alone or over makeup, this SPF brush makes reapplying your sunscreen every 2 hours easy, fun and beautiful! Formulated with antioxidants, moisturizers, and soothing ingredients, it protects your skin from free radicals and pollution while hydrating and calming the skin with a hint of sheer coverage.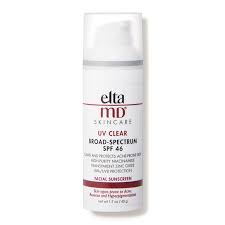 Specially formulated for active lifestyles, this water-resistant sunscreen will not rinse off in water or drip into your eyes and sting. This SPF is great for swimmers, skiers, runners, golfers and other athletes or for those who just love to be outdoors! Perfect for our Colorado lifestyle.
Sun protection, a touch of gloss, and just the right natural color. Zinc Oxide, peptides, Vitamin E and hyaluronic acid keep your pucker protected, soft and beautiful!
Any further questions, please contact us.