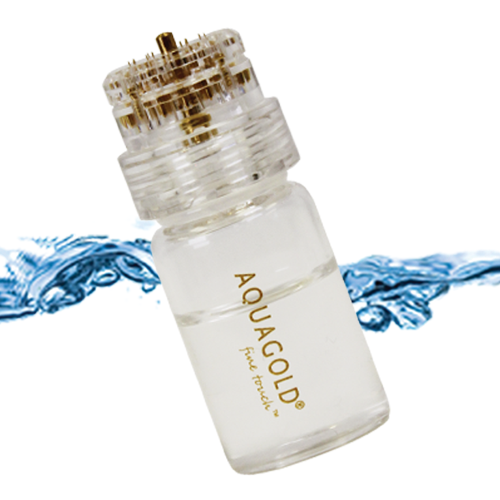 Aquagold Facial
Aquagold fine touch is a unique microchannel device that effectively and comfortably delivers small droplets of treatment solutions directly into the skin allowing for greater absorption of the active ingredients. The Aquagold treatment is used to smooth fine lines and wrinkles, reduce pore size, improve the skin's elasticity and firmness, increase deep skin hydration, and improve crepiness giving skin a smoother, luminous, natural appearance. We use a combination of hyaluronic filler such as Juvederm or Restylane, with a neuromodulator such as Botox or Dysport, to achieve these results. This treatment is used on the face, neck, chest and hands and is ideal for both aged skin as well as preventative treatment for those not yet experiencing the full effects of aging skin. Results last 3-6 months and improve with continued treatments. If you have any questions or would like to book an appointment or consultation please Call Us.
aquagold aquagold aquagold Aquagold aquagold
Contact Us
To schedule an appointment, request more information, or other matters, please call our office.
Our Address
Conveniently located near I-70 in Golden, Colorado.
400 Indiana Street #380
Golden, CO 80401