YOUR SKIN, BUT EVEN BETTER!
Accent Dermatology & Laser Institute makes wonderful aesthetic services available to you through Accent Aesthetics. Our Medical Aestheticians work with ADLI physicians to help you achieve the healthiest, most beautiful skin possible. Our providers are skilled at performing aesthetic procedures using state-of-the-art materials and techniques. We offer you a variety of treatment options for your best possible skin health!
Laser Genesis
Laser Genesis is a favorite for men and women of all skin types. Laser Genesis gently heats the dermis below the skin's surface, stimulating collagen. This helps to eliminate fine lines and wrinkles, crepey texture, large pores, diffuse redness, uneven skin tone, hyperpigmentation and scarring. This is a virtually painless treatment with no downtime and promotes healthy, younger looking skin with consistent treatments. Laser Genesis can be done anytime of year!
Schedule your consultation now to find out if you are a good candidate for this treatment! 720-738-5164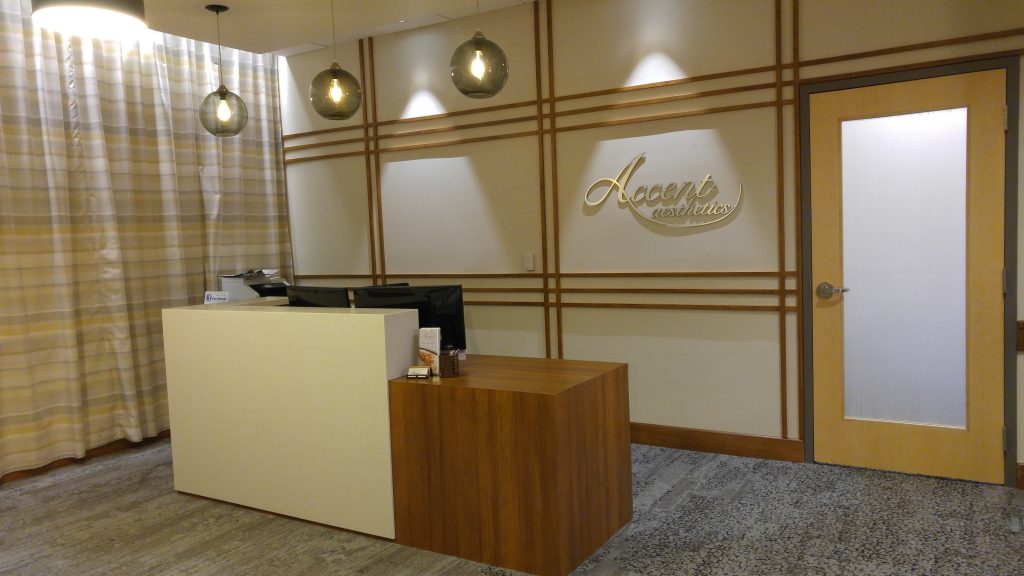 At Accent Aesthetics we work closely with the doctors of Accent Aesthetics & Laser Institute to ensure the best care for our clients. We have created a relaxed, elegant setting for you to enjoy while having one of our skin care treatments. We will help you achieve your healthiest, most beautiful skin possible.
Accent Aesthetics is located in the suite next to Accent Dermatology and Laser Institute.
400 Indiana Street #380, Golden, CO 80401
We have established a fun, supportive culture that supports our staff so they can provide exceptional service to you and fulfill our mission to:
Welcome you to a clean, serene environment
Provide personal attention and high-quality, safe care
Uphold an atmosphere of professionalism
Hold ourselves to the highest level of integrity
Use our knowledge and expertise to bring out the best in your skin
Ramie does an excellent job getting to know her clients, their needs and their skin in order to obtain maximum results. She is down to earth, friendly and very professional. She is exceptionally detail oriented as she too wants your skin to glow and for you to experience your best self.
- Brenda D
Ramie is exceptional on numerous levels: her expertise, her knowledge of products and skin care, her demeanor, her professionalism and her perfect/pleasant room. She has never steered me wrong on a procedure or a product. I get constantly complimented on my skin by friends and strangers. Thank you!
- Sharon G
My skin has never looked better in my life! Thank you Katherine!
- MollyF, 44 yrs old
Rejuvapen is amazing- my skin looks so much better! After pregnancy it was awful- now I don't need to wear make-up out in public all the time.
- Sarah S
I am so happy with how great my skin is looking thanks to Ramie! I am confident enough to walk out of the house without makeup which I never have done before. Thank you Ramie!
- Erin E