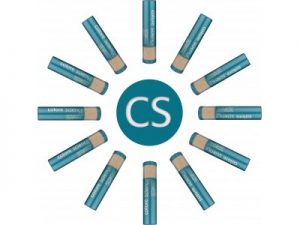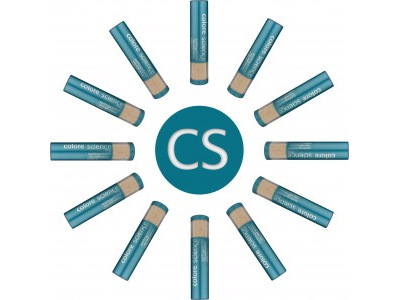 Colorescience® UV Protectors deliver non-chemical sunscreen protection with added defense from environmental stressors. Layered protection has never been this easy to apply and reapply throughout the day.
Always be ready for mess-free mineral protection with the Colorescience® Brush-On Sunscreen. The brush offers powerful SPF 50 UVA/UVB protection, alone or over makeup. SPF and finishing powder in one simple, on-the-go application. Perfect for your car, purse and home; sand or snow. Protect the whole family wherever you are.
Colorescience Sunforgettable SPF 50 TOTAL BODY SHIELD– Designed with EnviroScreen® Technology to provide invisible, 100% mineral protection from environmental aggressors such as UVA/UVB, pollution, blue light, and infrared radiation.
Colorescience Sunforgettable SPF 50– This is a highly refined mineral sunscreen which provides safe, non-irritating, UVA and UVB sun protection. The self-dispensing powder brush makes it easy to apply and re-apply throughout the day for continued coverage. 3 sunforgettable shades to choose from to match your skin perfectly.
Colorescience Brush Cleaner– An important step in cleaning and conditioning your self-dispensing spf brushes or professional makeup brushes. Removes excess makeup and buildup that occurs on a weekly basis.
Colorescience Lip Shine SPF 35– Sunprotection, a touch of gloss and just the right natural color. Colorescience Lip Shine protects your smile in Rose, Coral, Champagne and Clear.
Total Eye 3-in-1 Renewal Therapy SPF 35-Treat your eyes to Total Eye™ 3-in-1 Renewal Therapy SPF 35 to visibly improve the appearance of dark circles, puffiness, fine lines, and wrinkles while protecting the delicate eye area against photoaging with 100% SPF 35 mineral sunscreen.