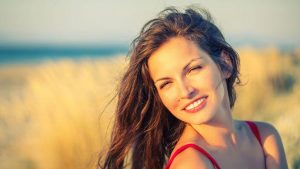 Summertime in Colorado can be brutal! And by now you know that excessive sun exposure and just UV rays in general, are THE number one cause of aging skin. Mix that with the harsh elements that come and go during these months such as wind, rain, hail, and it's tough to know what skincare treatments are going to be beneficial to the skin versus harmful.
With many advanced aesthetic procedures we want to cause a controlled injury to the skin in order for it to form new cells, colllagen and elastin but that requires time out of the sun and elements for it to heal properly. Us Coloradoans are outside so much more in the summertime that it's very difficult to take the appropriate amount of time out of these elements for our skin to heal properly. Aggressive treatments this time of year can actually cause more damage than when we start. SO…. which treatments are beneficial to the skin this time of year?
HydraFacialMD: A combination of light physical exfoliation, light yet customizable chemical exfoliation and lots and lots of hydration, antioxidants and peptides! The perfect treatment for any skin woe or just some much needed R&R. Ours includes LED light treatment as well to sooth inflammation, stimulate collagen and kill bacteria! HydraFacial can be done all year round but is especially great for dry, dehydrated, broken out skin.
Dermaplane: This treatment is best known for removing the vellus hair or "peach fuzz" from the skin. It also lightly exfoliated dead skin cells. Together it leaves the skin smooth, soft and glowing without compromising the skin's barrier, therefore no downtime!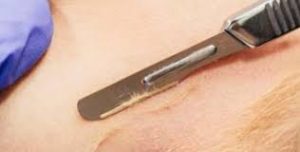 AdvaTx: Cutting edge, one of a kind technology, AdvaTx does it ALL!  Specifically designed to treat undesired vascular abnormalities such as rosacea and facial redness from sundamage. Acne and scars. Hyperpigmentation, melasma, and poikioderma. Fine lines, wrinkles, pore size and unwanted texture. The list goes on and on. What makes this treatment so unique is there is little to no discomfort, little to no downtime and only about 24 hours is recommended until you can be in the elements again. Most clients leave the table looking better than when they got on!
Aquagold Fine Touch: This treatment takes good skin and makes it great! With our special cocktail, Aquagold tightens pores, diminishes fine lines, deeply hydrates and leaves the skin luminous and radiant!  Known as a "Red Carpet" treatment, this is an excellent choice before a special event or photos.
If you have any questions about what treatments and products are best for YOU this time of year, call us at 720-420-4090 and book a consultation.