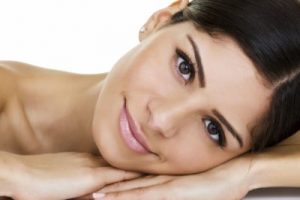 Correctives: what do we mean when we talk about these?
You've got your basic skincare products: cleanser, maybe a toner, moisturizer, and SPF. But what skincare products do we all need to really see a change in our skin? To see a healthier, clearer, younger-acting skin? These are our essential skincare correctives for almost all skin types and skin concerns.
Retinol: Vitamin A derivatives are a must for almost every single person who walks through our door. Retinol is the only clinally proven skincare ingredient shown to actually reduce the appearance of fine lines and wrinkles, and if you're a retinol junkie like us, you know it does that and then some. Our skin cells naturally regenerate every 28 days when we're young, that slows down significantally as we age, leading to a build up of dry, dead skin, dullness, dark spots and crepey texture. Acne can also be caused by this build up of dead skin in the pores, forming a "traffic jam" with our sebum leading to congestion. This is why we see so many clients with dry yet acneic skin. Consistant retinol use keeps the cell turnover going at an excellerated rate.  This allows for better absorbtion of other skincare products, a decrease in unwanted pigmentation (sundamage), fewer fine lines and wrinkles, less congestion of blackheads and whiteheads, more hydrated skin, more even skintone, less scarring, production of new collagen and  prevention of collagen loss that we already have and want to keep! That's pretty fantastic! We joke around here that if you have wrinkles: retinol, acne: retinol, boyfriend dumped you: retinol, and on and on! It really does help EVERYTHING!
The sun can deactivate the vitamin A so it is always recommended to use at night. This also encourages us to cleanse and prep the skin before bed which we all know at this point is crucial for healthy, beautiful skin!
Vitamin C: An absolute must for any Colorado skin, Vitamin C does so many things. Our bodies don't store or produce Vitamin C and it's essential for collagen production. It's also great for lightening hyperpigmentation or sun spots, or just overall brighteing of the skin. Vitamin C can also help reduce chronic redness in the skin as it acts as an anti-inflammatory. Acne is often improved with Vitamin C use as well, as inflammation is a key coomponent of acne.
Hyperpigmentation, broken capillaries and diffuse redness can all be signs of sundamage and that's important to know living in a state with an elevation like ours.
Vitamin C is an antioxidant that helps prevent and reverse oxidative damage caused by UV rays. The sun, especially at our elevation, causes so much more oxidation (free radical damage) on our skin than that of sea level. We recommend this important ingredient to every person and skin concern we see, even if it's preventative.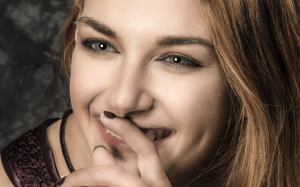 Eye cream and Neck Cream: These are often at the bottom of the priority list for people and they should absolutely be at the top! The signs of aging on the neck and around the eyes are not only some of the hardest to treat but some of the most common concerns we hear.
The skin around the eyes is the thinnest skin on the body and often lacks active oil glands, combine that with constant motion from smiling, etc. and fine lines, wrinkles and laxity show up quickly!
The neck will often show signs of aging from "tech neck" or the constant position of our heads and necks looking down at out screens all day, everyday. Sleeping also causes creases and wrinkles on the neck and chest from prolonged postitions. The skin on the neck is often neglected when it comes to basic skin care products such as moisturizer and spf leading to a quick onset of lines and wrinkles. The neck and chest are thin and need not only the basics but the corrective skincare treatments just as much as your face. Trust us.  You'll  thank us later.
Scheduling a consultation is the best way to learn what medical-grade skincare products are best for you.